My race? I started in 30-40th position after a lot of people had let me pass to the front, thank you for that! I know there is plenty of time in the start, but the more to the rear, the more risks I have when I need to jump to the front + it takes energy too! But, I was ok and within a minute I got to top 10. I now felt that my heartrate was going insane? I wasn't really pushing, but my HF was over the limits and so I couldn't do anything but to sit in the group and follow. After the usual warming up on the asphalt, there comes the steeper part at the end and I knew now that I was no good, but it's a race and so I pushed through it. Bence took the lead, I could follow, but not with a good feeling. On the top, I took over and I noticed we were only 2 left, well that was already something! I know Bence from training in the woods here in Buda, he is nice and so it was easy to work together. In the first descents I had forgotten that I was on my hardtail and that I shouldn't be pedaling seated in the downhills, but after some good kicks in the butt, I understood. As the track is superfast, kms went easy and we arrived at the steep climb to waterpoint 2. Bence told me I was going too fast, but my legs felt ok and I had stopped watching the ridiculous HF. I know, he wanted to stay together, but I didn't want to risk to ride the descents together and for sure not to get into the situation where we would have to fight for victory in that last crouded descent! So, I pushed on and got alone in front. On the top of the ski, I stopped for filling the bottles and I took the descent like a real retired guy, but at least I wasn't getting to situations with 2 wheel drifts like in previous years. No risks and so I was back in the forest on the smaller hills. Just after overtaking some guys from the long distance I had to go left around some mud and bang! Under the leaves, there must have been a stick and sure, it jumped in the front wheel and before I knew it, I went over the bars. When I took my bike, I saw 2 broken spokes, hmm, 22 left in the wheel, pfft.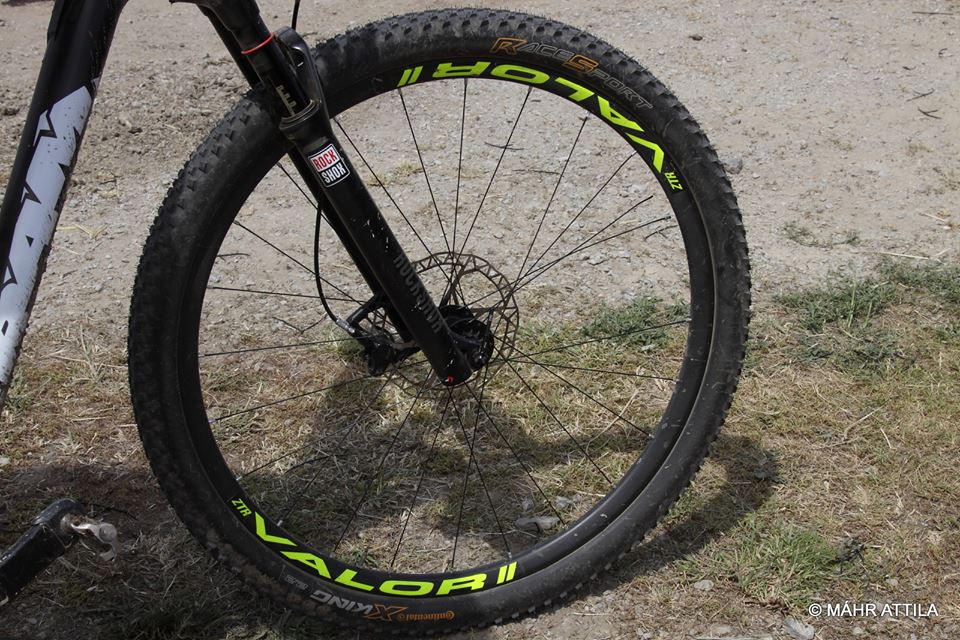 So, from here I was riding with music as the spokes where like an orchestra! No bell needed when I was overtaking, people heard me from miles. I had no trust in the wheel and so I was really slow on all the descents. This way it was safe, but I also had more time to look around and to realize how dangerous this race really was – could be! Maybe it's no fun for the racers to be slowed down by the traffic, but now I also understood that all the slower people-families were scared when the faster riders were overtaking here, so: no fun for nobody… So, I realized that maybe it would really be good to change this race course?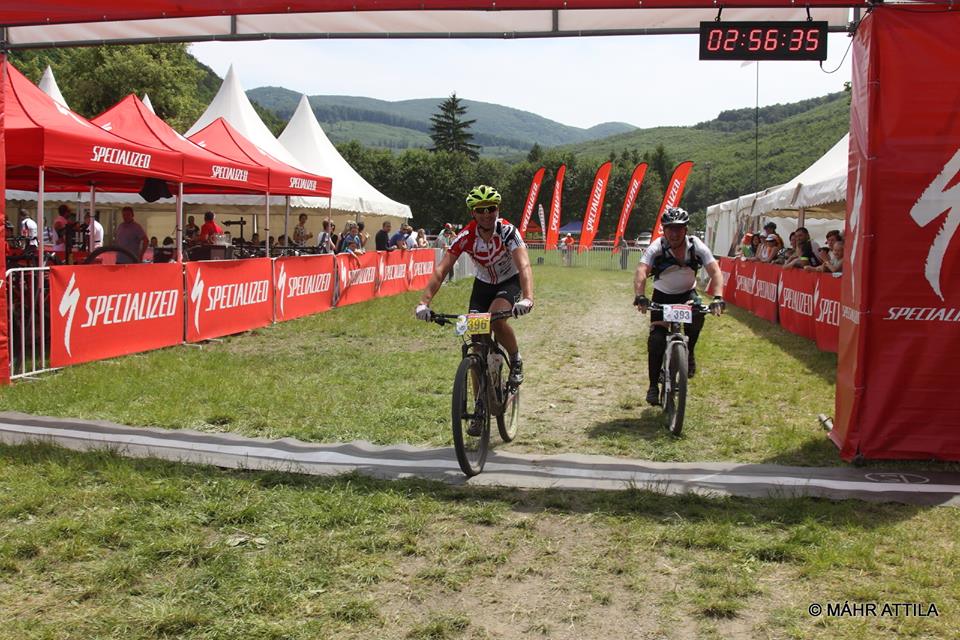 So, I won, but I also learned that my shape isn't great yet. It will take some weeks of racing to get back, but I am not in a hurry! Adventures, friendly rides and all other ways to enjoy this beautiful hobby will come first, at even with my current shape, I can enjoy those perfectly. The races, well, they will hurt for now, but I know it will all be fine soon…
See you,
Wouter
Special thanks as always to Attila Máhr for the pictures!